TTP41: Magazine Layout Work
Magazine artwork for issue 41 of Turn The Page magazine. The coverstory of this issue was partly written by me, since it was about Biomimicry, a topic that really interests me. The issue featured several other topics including stories about Ai Wei Wei and Raymond Loewy.
2013
Editorial Design
,
Graphic Design
,
Illustration
,
For a year, I was responsible for the layout of Turn The Page, a magazine about product design, graphic design, art and books. As head of layout, I was mainly responsible for the overall layout and the cover of the issues. Enjoy this small selection of artwork featured in the 41th issue of the magazine.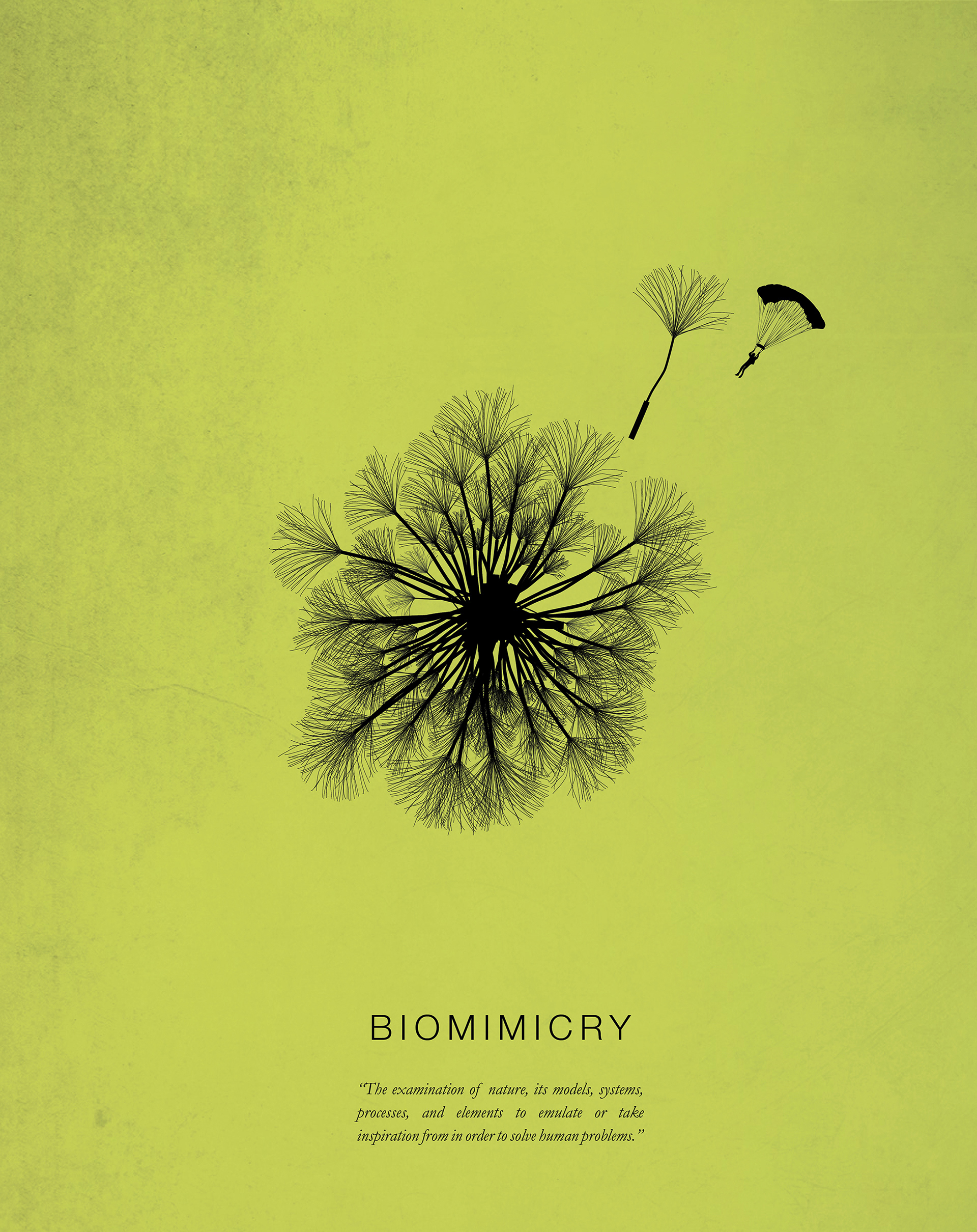 Biomimicry is the art of applying principles of nature into design, a topic that really interests me. With this front page, I tried to illustrate both the meaning of biomimicry (by making an analogy between a parachute and a dandelion) and the experimental nature of the field. We just landed on the big dandelion of nature and we only understand so little of it.
Turn The Page was one of the first magazines to implement Layar, an app that enables the user to scan a page and shows interactive content on it using augmented reality. Of course we had to write about this awesome new technique and implement it ourselves! (More info on Layar.com)